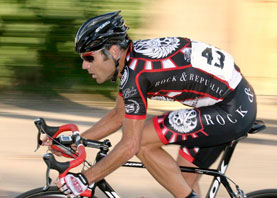 Proper bike fit is essential for a comfortable and productive ride. Despite any marketing hype you may have heard there is NO generic method to fit a rider to a bike – trust me I have tried all the software, tools and gadgets on the market! Every bike is different as it must not only be specific for body configuration and flexibility but also for personal preferences and riding style. I specialize in the efficient bike fittings for all levels of riders and offer the following service;
1st session (approximately 1 – 2 hours)
Fit you comfortably within the envelope of a regular bike fit to suit your body  parameters, pedaling technique and riding ability. This is done on your existing bike in your riding gear on a stationary trainer. If it is necessary I will recommend bike sizing, components, and configuration changes.
2nd session (approximately 30-60 minutes)
After 5 to 10 saddle hours in your new position (with new equipment if recommended) to discuss and 'tweak' the fit
Subsequent sessions (approximately 30-60 minutes)
Subsequent sessions are often necessary as your body adapts to the configuration of your new position (especially if you have changed saddles)
 Cost of Bike Fit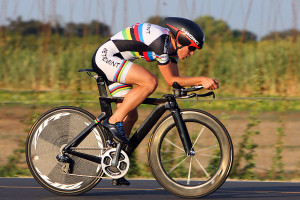 $300 for the complete experience – payable at the 1st appointment
2nd and subsequent sessions – no extra charge for the full 90-day (or longer if necessary) period
Also included: Replacement of Stems (even if we change size or angle) plus all spacers, nuts and bolts, etc.
Additional Costs? Adding after market in-soles is often necessary for a successful bike fit – I sell Fizik 3D Flex molded Insoles. If your current saddle is not suitable I have a wide range of saddles available including Cobb, Dash, Ergon, Fizik, ISM, Selle Italia, SQLab, SMP, Specialized and Terry.
Important Note:
I aim to complete bike fits within 90 days of the 1st session. During this period, at no extra charge, I will recommend training and nutritional guidelines plus some specific exercises or on-bike training sessions to strengthen any weaknesses I see in your pedaling or riding technique to get you comfortable/efficient on the bike fit/position. I will also offer to assist with equipment and product purchases using my direct purchase power.
Bike fits are completed at my Home/office at 55 East Yale Loop, Irvine
Quote from Coach Dave
I fit my athletes with a mixture of art and science. There are a lot of different methods out there for specifying bike sizing and fit positions. When you get to the bottom line every scientific and mathematical method of bike fitting is based on averages and generalizations. Even for 'average' size rider generic systems do not provide optimum fit. Whether you fall into young/old, short/small, big/tall or average rider category taking into account everyone from world champions to weekend tourist riders I will ultimately base your bike fit on my experience and the peculiarities of your body and personal style of riding.