Warning: Before You Proceed
Thank you for your interest in my coaching program. If you are interested in coaching please carefully consider whether my coaching methods and philosophy suit your cycling goals and personality. My program is very specific and requires a huge commitment to structure and the highest professional level of self-discipline.
About Coach Dave

USA Cycling licenses Dave as a Level 1 Coach and he designs his training programs exclusively to "Train with Power Meters". Dave works closely with a talented panel of experts who are internationally respected leaders in Sport Psychology, Sports Nutrition, Training with Power, Exercise Physiology and (Physician and Orthopedic Surgery) Sports Medicine. He has an expert understanding of bicycle biomechanics – check out the bike fitting links above.
Dave is a cancer survivor and is always available to help as a volunteer for non-profit organizations such as the MS150 that raise awareness (and a lot of $) for Multiple Sclerosis research.
Dave typically coaches about 12 elite/professional riders plus a handful of amateurs. Current champions include Collegiate, State, National, International, Olympic and World podium athletes. This is his 18th year as head coach of the UC Irvine Cycling Team. His program specializes in Road, Time Trial, CycloCross and (XC to Ultra distance) Mountain Bike Racing.
About Coach Chris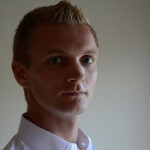 Coach Chris Jennings: USA Cycling Level 2 coach and "Training with Power Meter" expert. Senior Cycling Coach at University of California Irvine (his Alma Mater). Experienced in road, cross, track and XC mountain biking. He coaches a select group of elite/professional riders plus a few amateurs – allowing adequate time to design athlete specific programs. Chris organizes and manages hands-on coaching clinics and camps including on-road Spin series Oct-Dec and Climbing and descending skill camps in Jan-Feb plus off-season stationary trainer workshops. He is one of a handful of coaches certified to hold the hugely popular Beginner Bike Racing Clinic program that is always booked out as soon as he announces dates. His coaching program includes on-bike techniques, off-season weight training, nutrition and hydration protocols for training and racing plus bike fitting. His hobby of professional race photography is well documented so you may see yourself on the cover of a national magazine. If you are interested in joining Chris' coaching program please fill in the coaching questionnaire below.
News
Having completed thousands of Bike Fits I can attest to the fact that a large percentage of cyclists lean towards sexy looking bikes and components and then, when they experience back, neck, hands, feet, etc. pain they make an appointment with me for a bike fit expecting a miracle solution that will accept outrageously unfit
[Read More]